Introduction to Responsible AI
1 giorno Introduttivi universal_currency_alt Gratis
This is an introductory-level microlearning course aimed at explaining what responsible AI is, why it's important, and how Google implements responsible AI in their products. It also introduces Google's 7 AI principles.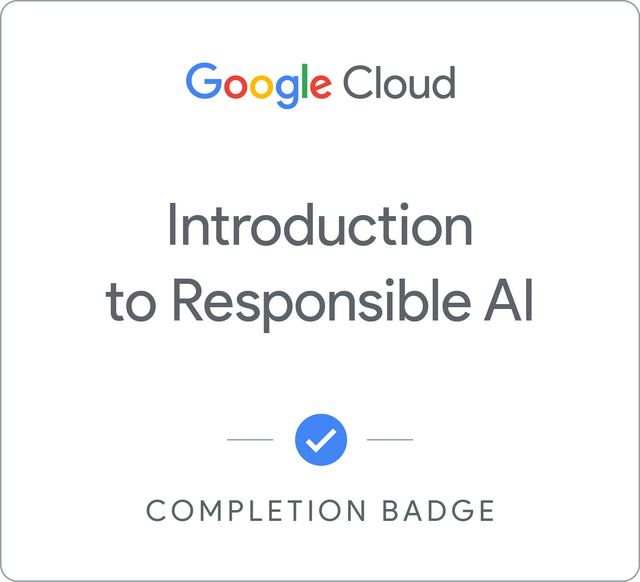 Completa questa attività e ottieni un badge! Fai un passo avanti nella tua carriera nel cloud mostrando a tutti le tue nuove capacità.
info
Informazioni corso
Understand why Google has put AI principles in place.
Identify the need for a responsible AI practice within an organization.
Recognize that decisions made at all stages of a project have an impact on responsible AI.
Recognize that organizations can design AI to fit their own business needs and values.
None
General Public
English
Cosa faccio al termine del corso?
Al termine di questo corso, puoi esplorare contenuti aggiuntivi nel tuo percorso di apprendimento o esplorare il catalogo formativo
Quali badge posso guadagnare?
Al termine di un corso, guadagnerai un badge di completamento. I badge possono essere visualizzati sul tuo profilo e condivisi sul tuo social network.
Ti interessa seguire questo corso con uno dei nostri partner on demand?
Preferisci l'apprendimento con un insegnante?