Scientific Data Processing
6 个小时 Intermediate universal_currency_alt 19 积分
Big data, machine learning, and scientific data? It sounds like the perfect match. In this advanced-level quest, you will get hands-on practice with GCP services like Big Query, Dataproc, and Tensorflow by applying them to use cases that employ real-life, scientific data sets. By getting experience with tasks like earthquake data analysis and satellite image aggregation, Scientific Data Processing will expand your skill set in big data and machine learning so you can start tackling your own problems across a spectrum of scientific disciplines.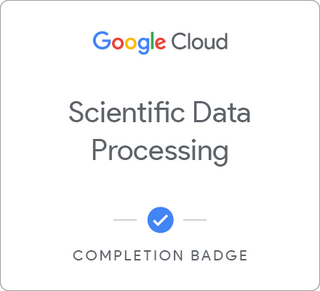 完成此活动,赢取徽章!向世界展示您掌握的技能,拓展云领域的职业之路。
info
挑战任务信息
This Quest requires hands-on experience with GCP data processing and machine learning services like Dataproc, Dataflow, and Cloud ML Engine. It is recommended that the student have at least earned a Badge by completing the hands-on labs in the
Baseline: Data, ML, and AI
Quest before beginning.
English, français, español (Latinoamérica), 日本語, português (Brasil), and Deutsch