Data Engineering
4 Stunden Intermediate universal_currency_alt 15 Guthabenpunkte
This advanced-level quest is unique amongst the other catalog offerings. The labs have been curated to give IT professionals hands-on practice with topics and services that appear in the
Google Cloud Certified Professional Data Engineer Certification
. From Big Query, to Dataprep, to Cloud Composer, this quest is composed of specific labs that will put your Google Cloud data engineering knowledge to the test. Be aware that while practice with these labs will increase your skills and abilities, you will need other preparation, too. The exam is quite challenging and external studying, experience, and/or background in cloud data engineering is recommended. Looking for a hands on challenge lab to demonstrate your skills and validate your knowledge? On completing this quest, enroll in and finish the additional challenge lab at the end of the
Engineer Data in the Google Cloud
to receive an exclusive Google Cloud digital badge.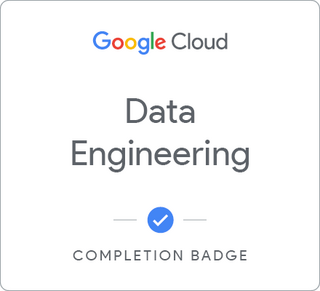 Schließen Sie diese Aktivität ab und holen Sie sich ein Abzeichen! Treiben Sie Ihre Karriere in der Cloud voran, indem Sie allen zeigen, welche Kompetenzen Sie entwickelt haben.
Lab
Cloud Dataprep by Alteryx is an intelligent data service for visually exploring, cleaning, and preparing structured and unstructured data for analysis. In this lab you will explore the Cloud Dataprep UI to build a data transformation pipeline.
Lab
In this lab you will build several Data Pipelines that will ingest data from a publicly available dataset into BigQuery.
Lab
In this advanced lab you will create and run an Apache Airflow workflow in Cloud Composer that exports tables from a BigQuery dataset located in Cloud Storage buckets in the US to buckets in Europe, then import th0se tables to a BigQuery dataset in Europe.
info
Informationen zur Aufgabenreihe
English, 日本語, español (Latinoamérica), français und português (Brasil)