Cloud Architecture
4 hours Introductory universal_currency_alt 13 Credits
This fundamental-level quest is unique amongst the other quest offerings. The labs have been curated to give IT professionals hands-on practice with topics and services that appear in the
Google Cloud Certified Professional Cloud Architect
Certification. From IAM, to networking, to Kubernetes engine deployment, this quest is composed of specific labs that will put your Google Cloud knowledge to the test. Be aware that while practice with these labs will increase your skills and abilities, we recommend that you also review the exam guide and other available preparation resources.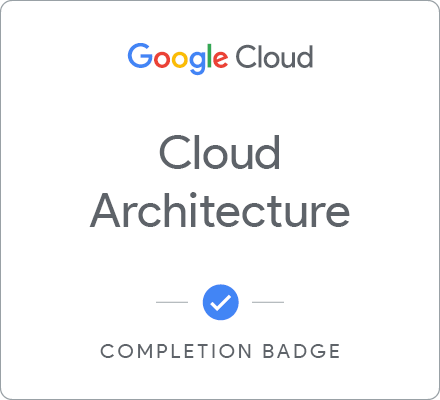 When you complete this activity, you can earn the badge displayed above! View all the badges you have earned by visiting your profile page. Boost your cloud career by showing the world the skills you have developed!
Lab
In this lab you will learn how to provision a complete Kubernetes cluster using Google Kubernetes Engine; deploy and manage Docker containers using kubectl; and break an application into microservices using Kubernetes' Deployments and Services.
Lab
Create a Kubernetes Engine cluster, deploy an application, and use Spinnaker to continuously deploy the application when changes are made to the application.
Lab
In this lab, you create several VPC networks and VM instances and test connectivity across networks.
info
Quest Info
English, français, español (Latinoamérica), 日本語, bahasa Indonesia, and português (Brasil)
What do I do when I finish this quest?
After finishing this quest, you can explore additional content in your learning path or browse the learning catalog.
Upon finishing a quest, you will earn a badge of completion. Some quests test your ability to apply your knowledge via a final assessment challenge lab. For these quests, you will receive a skill badge. Badges can be viewed on your profile and shared with your social network.