Securing Cloud with Palo Alto Networks
8時間 Advanced universal_currency_alt クレジット: 17
Prisma™ Cloud by Palo Alto Networks is a cloud native security platform that enables cloud security posture management (CSPM) and cloud workload protection platform (CWPP) for comprehensive visibility and threat detection across your organization's hybrid, multi-cloud infrastructure. Prisma Cloud is driven by APIs and deployed agents called Defenders. Because Prisma Cloud supports any Kubernetes platform, organizations gain a consistent security posture across on-premises, cloud and multi-cloud environments. In this quest, you will learn how Prisma Cloud provides organizations with unmatched visibility and defense-in-depth for workloads and applications running on Google Cloud Platform.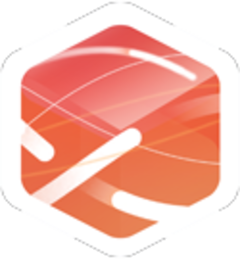 このアクティビティを完了して、バッジを獲得しましょう。開発したスキルを公開して、クラウド分野でのキャリアをアピールしてください。
ラボ
This is Part 1 in the Prisma Cloud Compute Lab Series. You will use Prisma Cloud Compute from Palo Alto Networks to secure runtime aspects of a Google Kubernetes Engine (GKE) cluster.
ラボ
warning Palo Alto Networks: Securing Google Anthos GKE in Hybrid Cloud with Prisma Cloud
In this lab you will use Prisma Cloud Compute to secure runtime aspects of a Google Anthos GKE cluster
ラボ
Host Defender is deployed to each Compute Engine instance to secure the cloud workload. The Host Defender protects your environment according to the security policies configured in the Prisma Cloud Console.
ラボ
In this lab, you will learn about the Enhanced Layered Network Security Approach for Google Cloud with Cloud IDS and VM-Series.
ラボ
Learn how to automate the response to a security incident with Prisma Cloud Compute, Cortex XSOAR, additional integrations and a playbook.
info
クエスト情報
English
クエストを修了した後は、学習プログラムのその他のコンテンツを確認したり、学習カタログを閲覧したりできます。
クエストを修了すると、修了バッジが付与されます。一部のクエストでは、最終評価チャレンジラボで知識の応用力が試されます。こうしたクエストを修了すると、スキルバッジを獲得できます。バッジはプロフィールで確認可能で、ソーシャル ネットワークで共有していただくこともできます。