Securing Cloud with Palo Alto Networks
7 ore Intermediate universal_currency_alt 12 crediti
Prisma™ Cloud by Palo Alto Networks is a cloud native security platform that enables cloud security posture management (CSPM) and cloud workload protection platform (CWPP) for comprehensive visibility and threat detection across your organization's hybrid, multi-cloud infrastructure. Prisma Cloud is driven by APIs and deployed agents called Defenders. Because Prisma Cloud supports any Kubernetes platform, organizations gain a consistent security posture across on-premises, cloud and multi-cloud environments. In this quest, you will learn how Prisma Cloud provides organizations with unmatched visibility and defense-in-depth for workloads and applications running on Google Cloud Platform.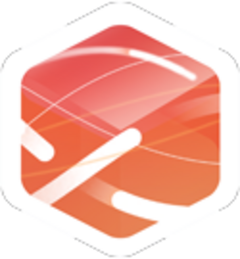 Completa questa attività e ottieni un badge! Fai un passo avanti nella tua carriera nel cloud mostrando a tutti le tue nuove capacità.
info
Informazioni Quest
English
Cosa faccio al termine della Quest?
Al termine della Quest, puoi esplorare contenuti aggiuntivi nel tuo percorso di apprendimento o esplorare il catalogo formativo.
Quali badge posso guadagnare?
Al termine di una Quest, guadagnerai un badge di completamento. Alcune Quest mettono alla prova la tua capacità di applicare le tue conoscenze tramite un Challenge Lab finale di valutazione. Per le Quest di questo tipo, riceverai un badge delle competenze. I badge possono essere visualizzati sul tuo profilo e condivisi sul tuo social network.