Securing Cloud with Palo Alto Networks
7 heures Intermediate universal_currency_alt 12 crédits
Prisma™ Cloud by Palo Alto Networks is a cloud native security platform that enables cloud security posture management (CSPM) and cloud workload protection platform (CWPP) for comprehensive visibility and threat detection across your organization's hybrid, multi-cloud infrastructure. Prisma Cloud is driven by APIs and deployed agents called Defenders. Because Prisma Cloud supports any Kubernetes platform, organizations gain a consistent security posture across on-premises, cloud and multi-cloud environments. In this quest, you will learn how Prisma Cloud provides organizations with unmatched visibility and defense-in-depth for workloads and applications running on Google Cloud Platform.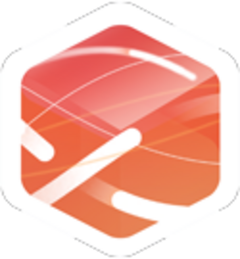 Terminez cette activité et gagnez un badge ! Boostez votre carrière dans le cloud en montrant les compétences que vous avez acquises.
info
Informations sur la quête
English
Que faire après avoir terminé cette quête ?
Après avoir terminé cette quête, vous pouvez consulter les autres contenus de votre parcours de formation ou parcourir le catalogue de formations.
Quels badges pouvez-vous gagner ?
Lorsque vous terminez une quête, vous obtenez un badge de réussite. Dans certaines quêtes, vous devrez mettre en pratique vos connaissances lors d'une évaluation finale sous forme d'atelier challenge. Pour ces quêtes, vous recevrez un badge de compétence. Vos badges s'affichent sur votre profil, et vous pouvez les partager sur les réseaux sociaux.