Securing Cloud with Palo Alto Networks
8 hours Advanced universal_currency_alt 17 Credits
Prisma™ Cloud by Palo Alto Networks is a cloud native security platform that enables cloud security posture management (CSPM) and cloud workload protection platform (CWPP) for comprehensive visibility and threat detection across your organization's hybrid, multi-cloud infrastructure. Prisma Cloud is driven by APIs and deployed agents called Defenders. Because Prisma Cloud supports any Kubernetes platform, organizations gain a consistent security posture across on-premises, cloud and multi-cloud environments. In this quest, you will learn how Prisma Cloud provides organizations with unmatched visibility and defense-in-depth for workloads and applications running on Google Cloud Platform.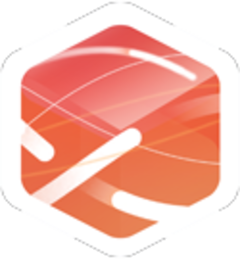 When you complete this activity, you can earn the badge displayed above! View all the badges you have earned by visiting your profile page. Boost your cloud career by showing the world the skills you have developed!
Lab
This is Part 1 in the Prisma Cloud Compute Lab Series. You will use Prisma Cloud Compute from Palo Alto Networks to secure runtime aspects of a Google Kubernetes Engine (GKE) cluster.
Lab
warning Palo Alto Networks: Securing Google Anthos GKE in Hybrid Cloud with Prisma Cloud
In this lab you will use Prisma Cloud Compute to secure runtime aspects of a Google Anthos GKE cluster
Lab
Host Defender is deployed to each Compute Engine instance to secure the cloud workload. The Host Defender protects your environment according to the security policies configured in the Prisma Cloud Console.
Lab
In this lab, you will learn about the Enhanced Layered Network Security Approach for Google Cloud with Cloud IDS and VM-Series.
Lab
Learn how to automate the response to a security incident with Prisma Cloud Compute, Cortex XSOAR, additional integrations and a playbook.
info
Quest Info
English
What do I do when I finish this quest?
After finishing this quest, you can explore additional content in your learning path or browse the learning catalog.
Upon finishing a quest, you will earn a badge of completion. Some quests test your ability to apply your knowledge via a final assessment challenge lab. For these quests, you will receive a skill badge. Badges can be viewed on your profile and shared with your social network.